CANGIARI FW 2018-19: Capsule Collection
CANGIARI FW 2018-19: Capsule Collection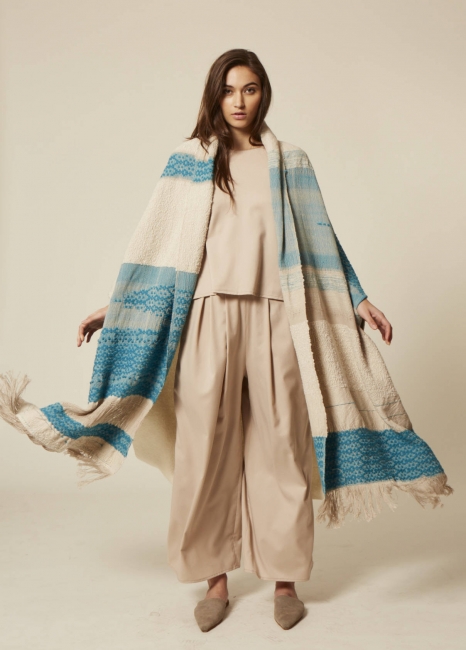 Research of details and innovation of hand-loom weaving are the basis of the capsule CANGIARI in 2018 by Denise Bonapace.
Warm yarns of organic wool and alpaca wool play with attractive colours, like turquoise, green and orange. They create embossing effects and light up black or beige textiles with colour spots.
The "a pitteja" pattern is still one of the main focuses. It has byzantine origins and is brought back to life in CANGIARI items of clothing with a contemporary perspective. This capsule collection presents a mix of colours on the textiles; skilled hand weavers create this "random" effect that makes every piece special and unique.
This brand shows breaking points through its items, which underline its message of changing, expressed through a path of ethical fashion.
CANGIARI values the retrieval of traditional hand-loom weaving, furthermore it adapts exclusively organic textiles certified by GOTS and its production chain is entirely Made in Italy. It focuses on enviroment-friendliness and respect for people, paying attection to the weakest social groups on its territory.
The dress is worn as a second skin; the desire of wellness in the dress leads to the creation of jackets and large coats with wide pleats, in order to facilitate movements.
Ankle lenght pants are produced with cool organic wool and present large pleats. Handmade gradients is what makes them unique, like an artwork.
Hard work and great fantasy give life to trapeze-form sleeves for tops and straight cuts for vests and coats of different lenght with belts with handmade trims, which are in the centre of the original proposal in style of the brand.