CANGIARI SS 2017: between Craftsmanship and Innovation.
CANGIARI SS 2017: between Craftsmanship and Innovation.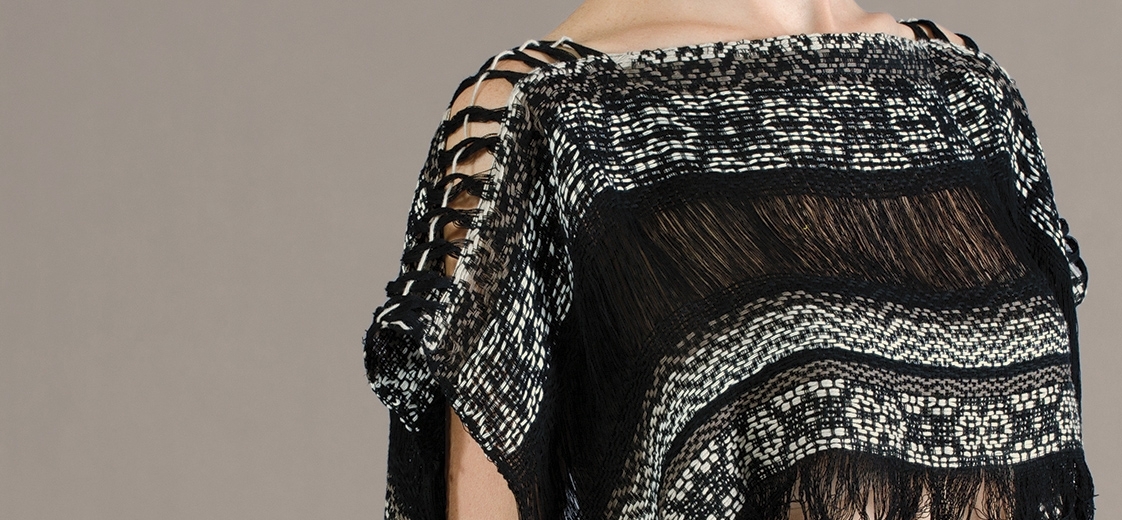 CANGIARI SS 2017 Collection combines its fluid, light, distressed, precious, exclusive and strictly organic hand-woven fabrics with seductive organza transparency and cotton and silk purity. CANGIARI chooses Black and White for this season, as canvases on which the handloom fabric, distinctive symbol of skilful artisans making every garment unique, paints shades of Blue and Amaranth.
The essential lines blend with the manufacture of traditional weaving dating back to Hellenistic and Byzantine times, synthesis of the decidedly feminine and refined stylistic trait of Maria Paola Pedetta who is leading CANGIARI creative community for the third consecutive season. 
The silk hand-plisse dresses are wrapped up in shawls made unique by handcrafted embroideries. The shoulders are free from structured garments and the sleeves are soft bands with original tailoring details.
CANGIARI SS 2017 Collection will be at APART at Entratalibera, in September from 20th to 25th, in Corso Indipendenza, Milan.
The intersection of craftsmanship, innovation and sustainability made CANGIARI the protagonist, together with other Italian excellences, at Crafting the Future: stories of craftsmanship and innovation, an exhibition curated by Franca Sozzani and by the National Chamber of Italian Fashion with the support of Ministry of Economic Development and ICE. On September 21st, the presentation of the exhibition, is the opening event of Milano Moda Donna SS 2017. The exhibition, to be held at the MUDEC, open until October 13th, will display a selection from CANGIARI SS 2017 Collection and three garments from CANGIARI special project - Pierre Louis Masha.