CANGIARI Spring Summer 2016 collection at Milan Fashion Week.
CANGIARI Spring Summer 2016 collection at Milan Fashion Week.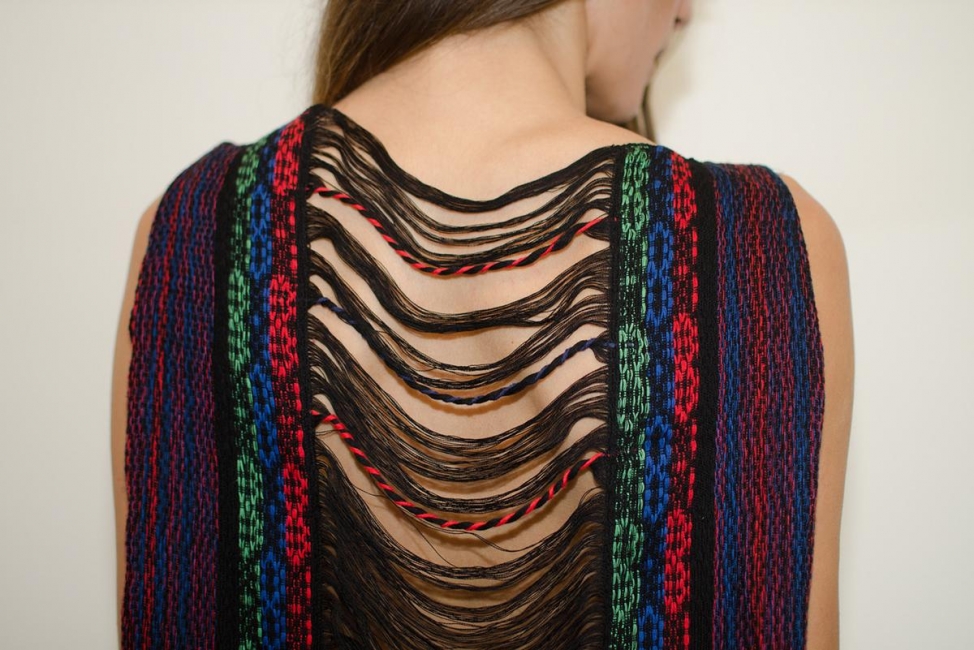 On Saturday, September 26th, CANGIARI presented the Spring Summer 2016, during Milan Fashion Week, at its showroom in via Monte Santo 10 – in a property confiscated to the 'Ndrangheta.
For the next Spring/Summer CANGIARI ethic fashion proposes a decisive return to the heart of its stylistic identity: the original fabric made on the Calabrian handloom according to the ancient Greek and Byzantine tradition. All the collection focuses on the hand-woven fabric and on its exclusive creative variations that catch the eye: soft and comfortable, able to enhance the femininity, they reveal a timeless and extremely modern elegance. 
CANGIARI research is a declaration of love for the entirely organic fabric which flows from the "magical" algorithms handed down by the singing of "maistre" and melted with contemporary styles and trends: so CANGIARI weavers realize warps that become contemporary design waves echoing ancient emotions. 
"When I think about CANGIARI - declares Mariapaola Pedetta, leading again the brand's creative community- I think not only to its ethical and social value, but also to the female figure of the weaver. To design the collection I started just right from the hand loom. I asked for the weavers' help in order to interpret the ancient traditional designs in a modern way, going beyond the rigid and unvarying lines.
We waived yarns of different thicknesses, mixing colours so that the shades were not pure. We embroidered and rolled up the yarns getting out a fabric with a strong contemporary impact. 
For CANGIARI woman of the next Spring I was inspired by a woman who spoke in the past to the future: Sonia Delaunay, futurist artist. 
Her colours, red and blue coupled with black, her simple and clean designs, her grit and modernity all together. For me, this collection is the combination of the traditional and the contemporary, of the primitive and the change. CANGIARI exactly ".