CANGIARI at Salvatore Ferragamo Museum for "Sustainable Thinking"
CANGIARI at Salvatore Ferragamo Museum for "Sustainable Thinking"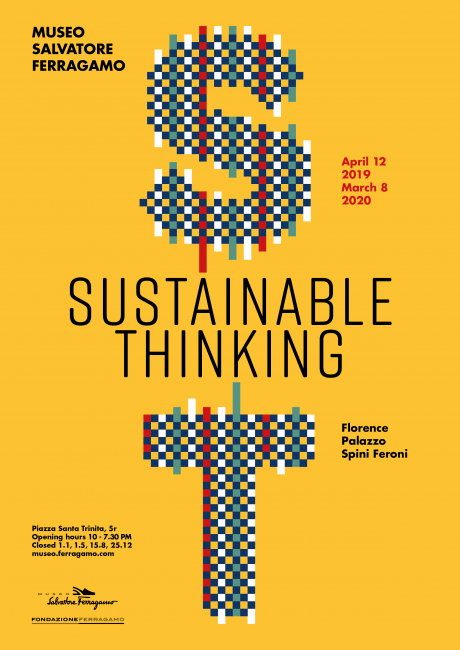 Calabrian handloom tradition reinterpreted on organic yarns at Palazzo Spini Feroni: CANGIARI shows at the "Sustainable Thinking" exhibition, inaugurated on Friday 12 at Salvatore Ferragamo Museum in Florence.
Designed by Stefania Ricci, Director of Museo Salvatore Ferragamo and Fondazione Ferragamo, with Giusy Bettoni, Arabella S. Natalini, Sara Sozzani Maino and Marina Spadafora, the exhibition shares an artistic/cultural perspective on the vital issue of sustainability, seen as "development that meets the needs of the present without compromising the ability of future generations to meet their own needs" (The Brundtland Report, 1987).
The exhibition presents the work of artists and international fashion designers who give us their interpretation of a more mindful relationship with nature and its deep connection with
technique, the use of organic materials and creative recycling, to highlight the importance of a collective commitment and a more enlightened way of thinking embraced by all.
Materials are the common theme throughout the exhibition: the suggested itinerary begins with the founder Salvatore Ferragamo's initial research into materials in the 1920s, including hemp, cellophane and fi sh skin, to then explore the stories behind luxurious materials that, after reaching the end of their first life cycles, are transformed into quality products, becoming tangible examples of a circular economy.
Installations created using ancient crafting techniques present both the art of recycling and the rediscovery of handcrafting traditions, fundamental aspects of sustainable thinking.
So in "Weaving" section, the exhibition hosts CANGIARI kimono coat, entirely woven according to the Magna Graecia tradition of the handloom inserted in the research on organic yarns.
The "Sustainable Thinking" exhibition will be held at Museo Salvatore Ferragamo from Friday 12 April 2019 to Sunday 8 March 2020. Sustainability projects, seminars and workshops will be organized alongside the exhibition.