CANGIARI FW 2017-18
CANGIARI FW 2017-18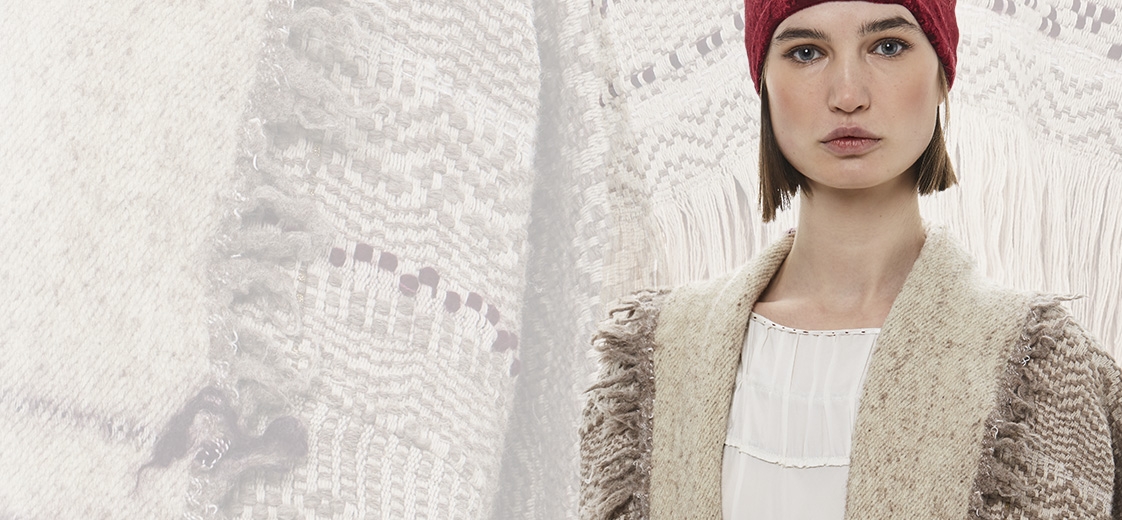 CANGIARI FW 2017-18 collection is inspired by the colors of nature in Winter, fused in the precious plots of woolly and light handwoven fabrics. A charming ensemble between the ancient tradition rooted in Ancient Greece and the latest trends.
An unconventional selection of materials, inspired by the origins, by the work in factories, by the nights in wartime.
Powerful literary references, losing roughness and becoming elements of a refined femininity in a setting of contemporary fairy tale with light and dark shades.
Coats, ponchos, shawls, kimono experience original crossing of precious wool, felted wisely, and handmade fabrics with Hellenistic and Byzantine designs, such as the "pitteja".
Signs of a past that fascinates the avant-garde of design and identify the CANGIARI style, shown here by wrap and soft garments.
Next Winter CANGIARI woman rediscovers the charm of a more simple and free life, travelling completely out of the box and choosing clothes as a protection from severe cold, as if they were a big blanket. The must-have of the collection, fringed coats and gilets reaching the ankles, have special shades of gray, obtained by the immersion of the warp in the black, and the warm shades of cream, mixed with the green, red and claret that characterize the textures of handwoven fabrics. Protagonists of necks, caps and important sleeves.
"I thought about a collection that, more than any other, told through the materials the meaning of CANGIARI story. Its spirit, its values, its pride", says Maria Paola Pedetta, head of the creative community of the brand.