CANGIARI dresses the Ethic Bride.
CANGIARI dresses the Ethic Bride.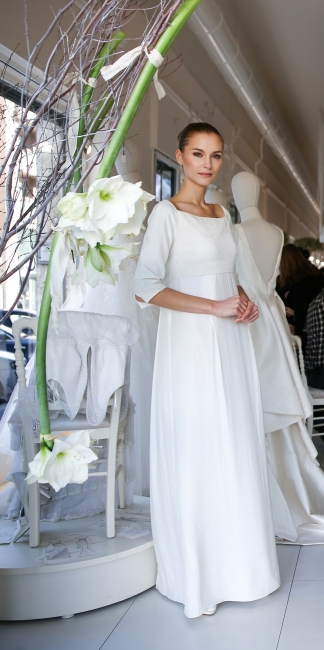 CANGIARI inaugurates its wedding dresses, dedicated to a refined woman, who wants to live an important moment in her life in a complete coherence with her values.
A woman whose beauty is both aesthetics and interiority.
Even for the bride, CANGIARI proposes its handmade textiles, made with hand looms in Calabria. Certified organic textiles, with a full respect of the environment as well as of the wearer wellennes.
All this coming from an ethic and social supply chain, born from a path of change  and redemption in its territory.
The preview of CANGIARI's bride creations was presented in Milan on 16th November at the atelier "Le Spose di Milano", in P.zza Principessa Clotilde 8.